About the artist: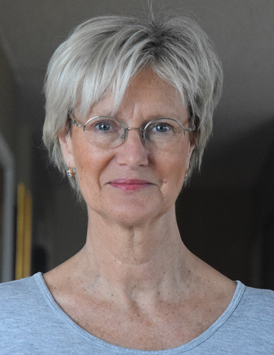 Born in Paris , France , Catherine Carbonnel immigrated to Montréal, Québec in 1960 with her parents .During her teen years , Catherine found an outlet for her creativity through thewriting of essays , songs and poetry .
After graduating with a degree in Humanities , Catherine turned her attention towards the design of jewelry .In 1982 she opened a boutique , called " La Perlière " where for twelve years , she not only designed and created unique pieces of jewelry , but also began her love affair with painting .
Using the backroom of the boutique , Catherine used her free time to paint experimenting with different media and varied subject-matter.
Although for many years oil and pastels were her preferred media , since 1999 , Catherine has painted exclusively with acrylic .
Artistic direction:
I paint every different theme with the same intensity, trying to release an emotion .Ah, the act of creation is more than just fascinating ! It is a nugget of magic fired in a bubble of imagination .Then suddenly … Abracadabra !
"A Carbonnel painting is immediately recognizable for its mysterious,medieval aura; bright colours merging with darkness to suggest an unfinished quality that belies careful attention to detail." Brett Anningson, Arabella Design, Spring 2016